GYR – The Ultimate solution to avail financial services! India is a land of business aspirations. GYR realizes the dreams of countless businesses and tries to realizes resources that ensure the fulfilment of these dreams. GYR focuses on helping the right businesses get financial investments from the right investors.
This doesn't work one way!
While dealing with the financial aspects of business,it becomes necessary to bring in many capabilities into your venture. To do the same, companies tend to extract services from various entities, without actually extracting any help from them.
We touch upon all the aspects of finance and business and provide what is needed without you asking for it. We understand your requirements, and we're more than happy to help you with any service required!
We understand your business and the ecosystem
Impetus on your capabilities, and not limitations
One-stop solution for all your Financial requirements
Assistance in picking the right businesses / investors
Sector specific knowledge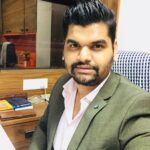 Mr Abhishek Sharma , is a Chartered Accountant with 10 years of rich experience in Investment banking. He has had stints of working with leading organisations, viz., Godrej Group, and Zydus. Over 10 years he has had vast exposure in Corporate Finance (treasury department), Merchant Banking, Valuations, Tax Advisory, European Securitisation, Stressed Assets Resolution and ESOP Advisory departments
He has more than 7 years experience in Investment banking and has been instrumental In SME IPO, Main board IPO, Capital restructuring, Capital Issue, institution placement and Takeover. An expert in the matter related to capital market and rich experience with specialization in raising Equity for the corporate clients. He also handles joint ventures, Alliance and Mergers & Acquisitions
Mr. Yash Doshi has more than 2 years of experience in Merchant Banking & Secretarial Compliance. Earlier, he has been part of secretarial advisory services to many reputed companies including CDSL Group, Standard Chartered Group, Mirc Elec. (ONIDA), Unichem Lab, CIDCO, SICOM, Kilachand Group, K. K. Modi Group etc. Having Diploma in Export Import, he has vast knowledge of EXIM related matters. His area of expertise include Equity Analysis, IPO, Open Offer, Valuation, Migration of SMEs, Trademarks, Corporate Restructuring and Advisory services.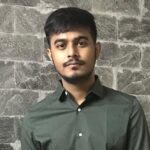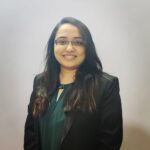 She is an Associate Member of the Institute of Company Secretaries of India, having overall experience of more than 4 years in Listed Company and Secretarial Complainces. She has hands on experience in Secretarial advisory services including Fast Track Mergers, Migration of SME's, NCLT drafting, Compounding of Offence, and various other Advisory Services.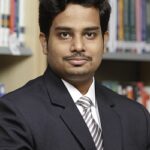 He challenges himself by setting a new highs for himself and strives to achieve it at any given opportunity. Pursuing MBA from IIM Sirmaur, he has also gained experience in industries like Finance Management and Business Analysis.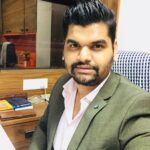 Mr Abhishek Sharma , is a Chartered Accountant with 10 years of rich experience in Investment banking. He has had stints of working with leading organisations, viz., Godrej Group, and Zydus. Over 10 years he has had vast exposure in Corporate Finance (treasury department), Merchant Banking, Valuations, Tax Advisory, European Securitisation, Stressed Assets Resolution and ESOP Advisory departments
He has more than 7 years experience in Investment banking and has been instrumental In SME IPO, Main board IPO, Capital restructuring, Capital Issue, institution placement and Takeover. An expert in the matter related to capital market and rich experience with specialization in raising Equity for the corporate clients. He also handles joint ventures, Alliance and Mergers & Acquisitions
CAPITAL MARKET TRANSACTIONS